Automatic Driving Lessons In Raheny Reliable First Cars
Buying your first car is a big responsibility and there are a lot of brands to choose from. In my list today, I will offer, in my opinion, 4 good, high quality, reliable cars that come at a reasonable price. This list is very important as it gives you an insight into what cars are good value for your hard-earned money. A lot of people will suggest to you that the Ford Fiesta or the VW Polo are great cars for learning how to drive, but in my opinion, these cars are not as reliable as the Japanese models. The Fiesta and Polo, from my experience, are not built as well. Although they are probably nicer to look at, they tend to need more work done on them after a certain amount of miles. The Japanese cars, on the other hand, feel like they would go forever as reliability is more important than looks. Here are my top 4 choices: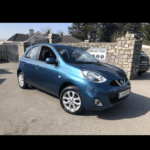 The Nissan Micra- In my opinion, the Nissan Micra is the best car for learning how to drive. They are built to last and seem like they could go forever. Although they are not the prettiest, you can rely on your Micra to get you from A to B every time.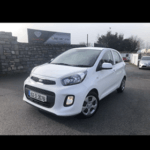 Kia Rio- Kia is leading the way for reliability right now. They are so confident in their product that they offer a 7-year warranty when you buy the car from new. If you buy a used Kia, Kia will carry on this warranty to the next owner, once the car has been serviced annually by a Kia dealership. A South Korean company, again like the Japanese brands, looks comes second to reliability. The Kia offers exceptional value as they are a lot cheaper than the VW Polo and Fiesta and a lot more reliable.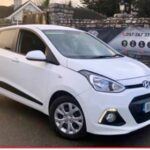 Hyundai i10- The Hyundai i10 is another underappreciated first-time driver car. Again, like the Kia, Hyundai is a car company based in South Korea. The i10 is a nice looking and reliable engine and great value for money. One of the lesson cars at our driving school is the i20 and it is smooth to drive. The car controls nicely with a smooth gearbox. I would recommend the newer Hyundai as it is a nice car to drive.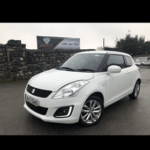 Suzuki Swift- The Suzuki Swift is another car that doesn't get recognised for being reliable. After Toyota, Suzuki is one of the biggest car manufacturers in Japan and a lot of the population in Japan rely on their Suzuki to get them from A to B. I have the Suzuki Swift in 4th position as they are more expensive than the other models above. The Suzuki Swift is a high-quality car for learning how to drive. It is by far, the best looking and it packs a little more of a punch. I would highly recommend the Swift if your budget allows you to.
The list above is my opinion on 4 quality cars, perfect for your first car. They are reliable but more importantly affordable. Yes, I could of place the Toyota Yaris in first position but they are between 3 and 5 thousand euro more expensive. Same as the Polo and Fiesta, they are most peoples"go to" cars for new drivers. From my experience, these cars win all day