Automatic Driving Lessons In North Dublin- Driving In The Rain
When you are driving in the rain, visibility is always poor. To make matters worse, if you have not got your window demisters on, your windows will fog up and you won't be able to see a thing. Before you start a journey, always make sure your windows are clear and you can see out all of your windows. Always keep a cloth in your car so you can wipe the inside of the windows before you drive. Do not wipe your windows when your car is moving.
So to stop your windows fogging up while you are driving, turn on your demisters. All cars are different and their demisters will be different in the way you use them but the principle is always the same. The windscreen demister is simply directing the car's temperature controls to the windscreen. To activate this look on your dash for the symbol that looks like the picture below.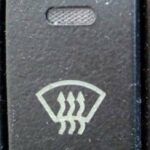 In some cars, there is a button and in other cars, you would turn a dial and point the dial at this symbol. Either way, you are activating the windscreen demister. Once activated, this will blow air onto your windscreen and also out your side vents. Always make sure that your side vents are directed at the side windows and not closed or pointing into the car. If the windows are really foggy, turn the air up full and turn your heat on full. Do this until all fog has cleared.
When the windows have cleared, dial down the power of the air and dial down the heat. The air doesn't have to be really hot once the windows are cleared. Always drive with this setting on and your windows will never fog up again.
When you have this setting on, always make sure you have fresh air coming into the car. The button below shows the air circulation. It usually looks something like this: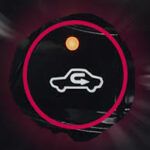 When this setting is on it means you are using the same air over and over again. Only use this setting when driving in heavy traffic or you are driving through an area with really bad smells or smoke. Always bring fresh air in through the car by making sure the setting is off.
To demist your back window, select the setting below: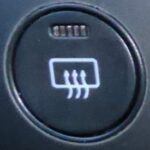 This button will be in every make and model of car and it always demists the rear window. When it is cold or damp outside, always keep this on as your rear window can fog up very quickly.
If you are doing your driving test and the conditions outside are cold and wet, always drive with your demisters on. If you go to do a manoeuvre like reversing around a corner and your rear window is foggy, you will fail your exam for not using the cars secondary controls properly. The tester wants to see you are ready for all aspects of the test and use of secondary controls when needed goes a long way.
https://www.facebook.com/anto.doran.7/videos/3174736152586672/